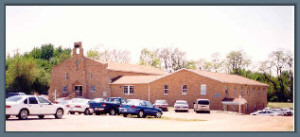 First Baptist Church of Mulberry Grove
Church Notice
Psalms 122:1 says; I was glad when they said to me, 'Let us go to the house of the Lord." We are excited to announce that First Baptist Church of Mulberry Grove will be resuming church services beginning Sunday, June 7th.
Services will be modified in order to comply with the social distancing guidelines set forth by the Illinois Department of Public Health.
We will begin with Sunday morning services only. There will be no Sunday School and no evening services until further notice. Morning service will begin at 10:45 a.m. on Sunday.
We encourage everyone attending to wear a mask. Masks are optional, but highly recommended, especially for older adults and those people who may be immune compromised.
Entry to the church will be permitted through the front entrance only. Please maintain the proper 6 foot social distance, if arriving to the church at the same time as other people.
Some pews will be roped off to maintain the 6 foot social distance rule.
Upon arrival, please wait to be seated by an usher. Those families who live together may sit together while maintaining the 6 foot social distance from other groups. There will be no bulletins or hymnals, and no group singing at this time. If an individual would like to sing a special, they may do so by coordinating this with the church in advance.
To maintain a touch free environment, we suggest staying in the seat you have been assigned and waiving to one another during the welcome. There will be no hugging or hand shaking during the welcome.
The hallways and downstairs will be closed. The bathrooms will be open. Please maintain social distance and use good hand hygiene while utilizing the bathrooms.
Upon dismissal, ushers will again help by releasing one row at a time. Please remain seated and wait to be released by the ushers.
You may place offering in the designated offering plates as you are leaving the church services.